New features in Mascot 2.3
Protein Family Report
The Protein Family Summary displays search results a page at a time, allowing the results of even the largest searches to be browsed without client-side memory or browser limitations. Proteins are grouped into families using hierarchical clustering, making protein inference more intuitive and more accurate.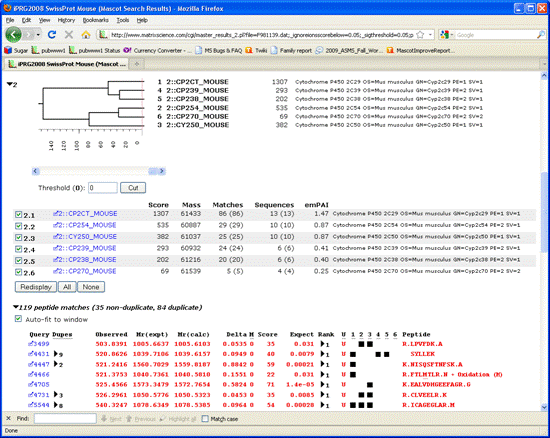 Percolator Support
Percolator is a utility from the University of Washington that uses machine learning to re-rank the peptide matches. The goal is to maximise sensitivity for a given false discovery rate.
Search Multiple Databases
Multi-select more than one database for a search. This is useful when you want to search a single organism database and include the sequences of common contaminants, such as BSA and trypsin.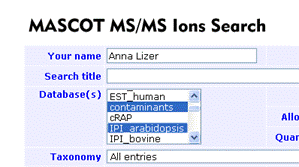 Other important changes
64-bit executables for Windows.
Result report caching makes all large reports faster to load
Support for Perl 5.10.
Multiplex quantitation now supports isobaric precursors.
Reports now show counts of distinct sequences as well as counts of matched spectra.
… and lots more